Today, in this page you are going to know complete guide about Aadhar withdrawal by paynearby retailer apps. And also that how can you earn money by this system.so, stay connected with this blog.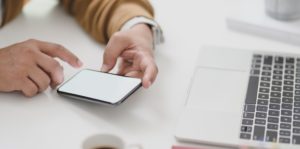 What is paynearby retailer?
Paynearby retailer is an app which is easily available in the play store of your smartphone. It is an Adhar enable payment system (Aeps) apps.There are many Aeps apps like paynearby such as spice money, paisa nikal, fino mitra (payment bank),RNFI Relipay etc.
How to get all services $ Aadhar withdrawal of paynearby?
[If you want to get services of
paynearby
then you have to install this app from the playstore. you have to create account and log in, then only you can get the services.] There are the folowing steps you will have
to follow to create account that is given below:-
after installing the app in your device, open it.
choose the language, option will be there.
enter your mobile number and click register.
personal information
fill your name
It will ask your pan card number, you have to provide there.
profile detail
store name -(it is asking store name because it provide you bussiness such as financial and banking services for the customer`s help. so, the customer will come in your shop. That`s why store name is important)
enter shop location- when you will click this map will automatically open and you have to select your location.after selecting location, it will take your addres.
Then, click submit.(please wait for sometime, it will verify your pancard)
Again re-open the app, log in with that id and password which is given through the messenger.
otp (one time password) will come through message. fill that and click verify.
make your own password by entering old password.
As you have login before,again re-logging by your own password which you have filled in previous steps.
your profile detail will be display.(if you want to edit you can do any changes)you have to choose store type and click next.
you have to upload your pancard`s photo and click next.
fill your bank related detail- account number, account holder name, ifsc code, bank name and click next.
enter your pin code of your area (update resistance address)
[Now, your app successfully open but you can`t do anything without kyc and package upgrade]
How your kyc and package upgrade will be done? And why it is necessary?
Without kyc and package upgrade, you can`t get any services. so, kyc and package upgrade are most necessary(remember-package upgrade fee=RS.1000, You have to pay this amount). For the package upgrade you can do by yourself or your distributor also can do, it`s depend on you. But for the kyc (know your customer) your distributor will do.
As soon as you create and open fully your app. you will be require of distributor because distributor will do your kyc. your distributor will contact you because he got the notification that he has to do your kyc. Incase if he did not contact then you will have to email or call him and tell him about your address. so, that he can come to your exact location where you are. His number or email will be available in your app in the support section.
when he will come, he will capture your adhar`s images and he will upload in mobile.he will also capture your photo (where you are standing for capturing images, it`s backside should be any house or your shop).your kyc has done successful. but for the package upgrade either you or distributor anyone else through it should be done and above only i told that about it`s fee  that you have to pay (mandatory).
[ your kyc and package work has done, after few times you can do all services which are provided by paynearby.] 
What are the things require to Aadhar withdrawal money and balance enquiry of any person?
[
best mobile recharge commission app 2020
]
If you want to know more, then you can visit to paynearby official page click to FAQ.
To withdraw money or balance enquiry, you should have a biometric device such as:- mantra, morpho,startek,precision,secugen these are the name of some brand of biometric devices that you should have a device of any brand.
There is the need of customer`s bank account should be link with his/her aadhar number.Then only customer will be eligible to withdraw or enquire money from his/her account.
How to Aadhar withdrawal and balance enquiry of any person using adhar card?
login and open your app.
In the service section, click aadhar withdraw to withdraw your money and click balance enquiry to know balance of your account.
select your machine (Remember- install the RD service of your device according to its brand such as- if you have mantra- mantra rd service, morpho- morpho SCL service etc.)
Enter the customer`s mobile number.
fill aadhar number
enter bank name
enter amount – if you will select adhar withdraw then only this service will be there otherwise in balance enquiry there will not.
click next
scan the fingerprint of customer by placing their finger in your device.
if you have selected adhar withdraw, customer`s money will be debit from her/his account and it will credited into retailer trade wallet.(trade wallet option is there, when you will open first page only)
if you have selected balance enquiry, you can now see your amount that is avilable in your account.[CSC new registration 2020]
How to earn money by this system?
The main source to make money is from commission.As much as you will provide services to customer that much commission you will earn. There is the list of commission in which services you can earn money and how much:-
customer Aadhar withdrawal:- In this facility per 2000 you will get rs.5 commission.(but per transaction of 2000)
mobile recharge:- it depend on it`s brand in the form of percentage.[Best AEPS apps]
what are the services it gives us?
It provide us many services that is given below:-
Aadhar withdrawal
money transfer
Balance Enquiry
mini statement
mobile recharge
DTH recharge
Insurance
bill payment
Air booking
Bus booking