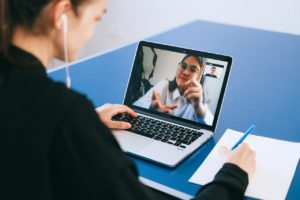 Today, video calling is famous all over the world. Many people are using video call to talk with their friends, relatives etc. so, today i am going to tell you that how to do video calling in laptop.
Video calling is very supportive to us. many people go to abroad and after a long time, their family want to see their life style situation. so, in this condition by the help of video call they can know easily.
you can use video calling in your laptop, smartphone, computer etc.
There are many method to do video calling from one person to another with their smartphone or laptop.
For the video call you need to install software on your device whether it is laptop or smartphone. You can make video call from laptop to smartphone or laptop to laptop anyway.
how to do video calling in laptop?
There are the many apps by installing them you can use it. so, i will tell in many methods but which you feel in easy way that method you can take.                                 ( video editing in jio phone)
1. Google duo
Google duo is a free software which is launched by google. It allows us to do video calling from one device to another. It is the most popular apps which can be used in laptop, computer, smartphone etc.
Both devices should have to use google duo then only, you will be eligible. Mostly, this app is already installed in smartphone but not in laptop. so, android users they don`t have to install.
but the next questioning is coming that how to use it. Steps by steps, i will tell you that how to use it in proper way. just follow the points:-
(1) Firstly, open the chrome browser of your pc. search their google and enter into google websites.
(2) secondly, you have to sign in your chrome browser by email id. option will appear to sign in there. again come back to google search engine pages.
(3) click to (6 dot) dashboard of google and it will appear in right side corner above.
(4) you will be able to see many google`s platform. click to google duo.
(5) In the google duo, click to start video call and enter the phone number or email id to whom you want to talk with face to face.
You can call to anyone who has created google duo account in a laptop and as well as smartphone also. In the other devices, if you will call then in their mobile your gmail address will show.
The main important feature of this software is that you can call from email id also. It is not necessary phone number but if you want to put mobile number then you can do. It is very easy to use.
2.IMO – best way for video calling in laptop.
IMO is also an app which can be used in mobile or laptop. It has many features which allows users to do such as video calling and as well as social media platform.
It allows users to do some basic features such as video calling, chatting, to run social media like facebook,  whatsAPP, instagram etc.
Now, i well tell you that how to install it and use it in your laptop. you have to follow some points that is given below:-
(1) open your pc browser anyone either chrome or other browser and search their imo im.
(2) In the first page imo official website (https://imo.im/) will come. click it.
(3) click imo for windows and downloading will start.
(4) when it will download finish. install it by passing some procedure which it ask.
(5) open the imo software.
(6) enter the phone number and otp (one time password) which will be send to your mobile number. (Remember:- imo app should be installed in your mobile)
(7) Now, you can do video call from your laptop and also the contact list will be displayed in laptop by the help of your mobile.
3. whatsApp
Whatsapp is the most popular software. 96% of the people in india use this app in their smartphone and laptop for chatting, audio and video calling.
It is also one type of social and personal communication app. Many people can make video call from whatsapp in mobile easily but in pc, some of the users find difficult.
Most of the people use web whatsapp method to use whatsapp. But, they can only share their files. Audio and video call features is not available in pc version.So, you have to download a mobile version software in your pc.
So, i will tell you that how to use video calling in laptop. you have to along with some steps.
(1) open the browser and search there bluestack. Click https://www.bluestacks.com/  in the first page of search results and click to download bluestack.
(2) when it downloaded, install on your pc by proceeding some steps.
(3) open and click to playstore. search there whatsapp and install it on your device.
(4) Now, login as you do in your android mobile by entering phone number, otp and name.
(5) now, you can do video calling in laptop successfully.
4. Skype
It can be use in both method by the help of software and as well as in website (online portal) also. To do video calling in laptop or android, both devices should have installed and account created.
It has also the same features which i have mentioned in all previous apps. follow the points that is give down:-
By website
(1) search in the internet skype and enter int it`s official site https://www.skype.com/en/
(2) if you are new user then firstly you have to sign up and finally sign in.
(3) after sign in by filling email id. you can do video calling successfully.
By loading apps
(1) as same as in previous first step.
(2) click download and install it on your window.
(3) As same as before method and it`s steps.
I hope that you have understood about how to do video calling in laptop. Which you feel easy method that you can take and use it. For any things you if want to know or ask, you can comment or contact me by visiting contact pages.