Hi friends, today i am going to tell you that how to make android mobile faster in  2020. You have seen many times that when you buy a new smartphone of low or high price, it runs very faster but after some months it goes to slow down? But in your mind one question comes that what is the reason of slow down.
So, we will try to know about this . By the way there are many tips and tricks that you should follow to prevent from slow down of your android or smartphone. There are also some of the setting.
How to make android mobile faster: Tips, tricks and setting.
1.Animation scale setting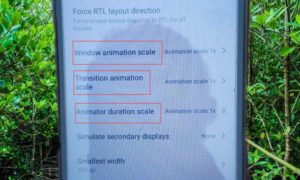 Many of the people, don`t know about this. This setting is also called as hidden feature. In all the mobile there is the feature to make super fast android phone through developer option.Many of them search that how to make android phone faster using developer options.So, let`s know about it`s setting in your android phone that how to increase speed of . Follow the points:
open the setting of your mobile.
go to about phone.
click 7 times to MIUI version.
When you will complete to tap 7 times, developer option will come. (you can see developer option, when you will open setting. find in the list or search it.)
open and scroll down. You will be display three option.They are Window animation scale, transition animation, animation duration scale. Open 3 option one by one and click to animation off.
When you will complete this setting, your mobile will be super fast but along with this setting follow the all methods.
2.use website instead of an app
[
Best cooling app for 2020
]
The app which you want to install, first try to find it`s online in website (portal). Many of the services available in app and as well as in website also. The example i want to give you such as facebook, twitter, instagram and other app. This type of many app which you can use it through website without installing an app.
There is the main benefit is that your work also will be done and you will no need to install any app. So, absolutely your mobile will run faster, if there will be less app. You can use online internet making through browser instead of downloading upi app. Here also you will get benefit. So, by following this method you can know the solution of the question of how to make android mobile faster?
3.clear cache & data of app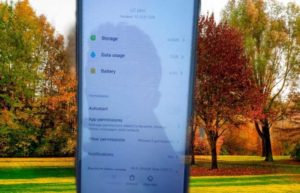 After long time using of app, it`s cache and data size increase. so, clear cache and data of that app which app has installed on your mobile. This also effect your mobile to run faster. you should do it every months. So, how you have to do this, all the steps are given below :
open the setting of your android mobile.
go the app setting and click manage app.
click your any app. There will be the option of clear cache and data.
click to clear cache and data to delete the data of app.
If you don`t want to delete data then you can only clear cache. clear cache will not delete any data of your app. Do this by clicking one by one.
[
best launcher for android 2020
]
4.uninstall unused app -How to make android mobile faster?
There are many apps in your mobile which you use it once in a year. so, uninstall it. try to keep only that app which is necessary and urgent. It consume more app and due to this your mobile run slower.
5.use lite mode app
Always check before installing any app that It`s lite version is available or not. If the lite version is available there, don`t download full version. So, if you will install lite version, then it will of less size than it`s full version. If the size will be less then it will not consume more RAM and processor. By doing this, your storage will free and your android will run faster. There are many app available in lite mode in playstore.
[
best mobile recharge commission app
]
6.use high quality micro sd card
Many of the people use low quality of sd (san disk) card in their android phone and due to this, phone slow down. so, use high quality of sd card and of more capacity. So, that you can store more data in your sd card as external.
7.update your app and system.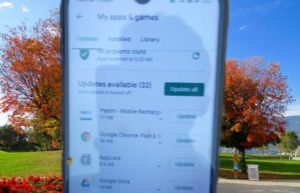 The app which has installed on your device, after sometime it`s app developer make some changes to perform smoothly. Many of the people they don`t update at regular time when the app ask to update and if they update also then after long time. If you will update your app then it`s storage increase due to extra changes. but an app will perform smoothly and extra features will be added.
so, update your brand`s app and as well as other third party app at regularly. Now, it comes that about system update. you should update your system regularly. Firstly, you have to research then only yo have to go ahead for updating system. sometimes heavy version update come and in this case your mobile will not be comfortable with that and it will slow down. so, research properly.
[
aadhar money withdrawal full process
]
8. How to make android mobile faster –Remove  unused files & data –
Mostly, the main reason of slowing down of mobile is due to over data and files such as photos, videos, song etc.. When you buy a new android phone, internal storage space is  free but after sometime many files and data are saved by the user. So, the mobile`s internal storage space is reduced.
As much storage will be free in your mobile that much it will run faster. so, try to delete permanently your data such as photos, videos, song, another cached file, document etc.  Most of them are using whatsApp social media in their mobile. Many of the files & data are saved in your internal storage from the whatsApp app.
So, my recommendation is that clear your data by visiting in whatsapp setting at regular time. so, try to delete it. Many apps you install and after some time you uninstall it. But you don`t know that app`s data are stored in your mobile. so, when you install and use any app, it`s data are stored in internal storage through folder. So, delete the folder and data to free space. This the perfect answer of How to make android mobile faster. 
If you have a personal some data that you don`t want to remove permanently, you can upload it in google drive, cloud storage, gmail etc. There are many platform where you can upload your data and when you need then you can recover from there.
9.Reset android : make android mobile faster
If by doing all the method, you can`t able to make android phone faster then the last chance is to reset your android phone. When you will have been reset your mobile, it will work as it was in the new one. But all the data will be deleted permanently. So, keep your data into other online storage, so that when you need that time you can backup it easily.
Not only it will make android phone faster but also internal error or problem will be solved. By the way, all user should reset his/her android after 6 months. There is the no need of laptop/computer to reset, you can reset by visiting in system setting. If you are getting problem to reset, search it in google or youtue and understand that how to do it. if you want to know extra about this you can visit.
[
Mantra vs morpho device
]
I expect that you have got the information of how to make android mobile faster in 2020. I also hope that if you have applied this tricks, surely your android mobile will be running faster. if you likes our article, please share it to your friends.