Now-a-days video calling is being used in all over the world. All this video calling features is happening due to technology. Today, we will know about that is it possible to make video call without phone number? if yes, then how.
you cannot make any call from unknown number but instead of number you can call from email.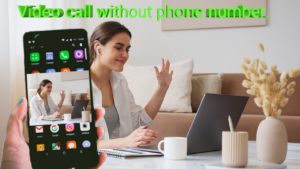 How to make video call without phone number ?
There are many online platform through which you can make video call without phone number but by showing them email-id. Many video calling platform enable us to register without phone number but you have to register with email-id.
If you want to make video call without showing your number in another number then instead of mobile number, your email-id will show there.
free video call online without registration of mobile number feature is available but instead of phone number you have to use email.
There are many free video calling app without phone number. The method i am going to tell that you can use in all devices such as android, ios, laptop, computer, tablet etc. You can use it by downloading app or by login in online portal.
Google duo
Google duo can be used by installing an app in android and also by logging in online it`s website. It can be used in android and laptop both devices.
When you will by a new android mobile, Google due app is already installed by company. you don`t have to download. many of them want to know that about google duo without phone number.
So, let`s start that how to use Google duo from android and laptop. Step by step full process are given below:-
open the app in android. For pc- go to your chrome browser and search there google due for web. Visit google duo official website and click to Try duo for web.
Now, Register by entering your email id in google duo app and in web (laptop). ( if you want to call with with phone number,then you can Register your number)
After Registering you can do video calling. To make call, click to start a call in android or web. Enter the number or email address through which you want to contact.
If you have registered by email then in your friend`s device, your email will show while making calls. when the other person will pickup your phone then you can smoothly talk with face to face.
Also read for :
Best 4 ways to make Video calling in laptop.
CSC VLE new registration process
Aadhar money withdrawal in mobile
google hangouts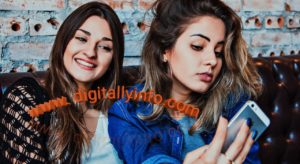 Hangout is a free platform where you can  betqqqqqqo another person through text message, audio and video call by email id and phone number. Let`s know that how to call someone without phone number. all the points are given below.
Many persons want to know that how to call someone without showing number. but not only call, also you can make video call.
Download hangout app from playstore in android. For pc: – Go to your chrome. search hangout web an visit into hangout official website
Sign in by email id & password in android and web.
when sign in process completed. click (+) symbol for andoid . click three bar symbol in left side and then click to conversion for laptop.
Enter the email id or mobile number of the person you want to video calling.
select the email id or mobile number of the person.
click to video calling symbol. As you click that symbol your video calling will start. if you have sign in through email id, then your email will show in another person`s phone.
I expect that you have understood about that how to make video call without phone number.
If you feel good then comment it that how this article was. Please share it to your friends. So, that your friend also can know about this post.