Hi friends, I am going to tell you about Android tv remote control that How to use android phone as tv remote control. But many of the people has the question that can i use my android phone as a remote control ? yes, my dear friends, you can easily connect your android phone to tv as a remote control without internet connection.
How to use android phone as tv remote control ?
There are the two ways from which you can connect your android to tv. They are by smart tv remote and one is IR tv remotes. Now, i will explain you one by one about this. Then i will tell you that how you can connect. So, first let`s know about smart tv remote and IR tv remote.
1.What is smart tv remote feature to connect mobile to tv as a remove ?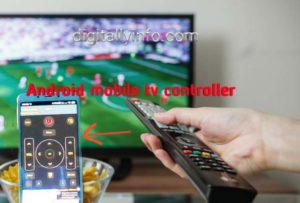 If your tv has wifi features to connect to mobile, then it is called smart tv remote.There is the features of wifi available in new led or tv which are launches now-a-days. Through this feature, you can do many things on your tv by connecting to mobile. This wifi feature makes every normal android to connect to android for many things and also as well as to make tv remote.
2.What is IR tv remote for Android tv remote control?
The full form of IR is Infrared Radiation. Mostly, you have seen this feature in every remote control. In simple language, it is a bulb which is present in the middle of remote control. It helps to catch system of your tv device. So, through this Infrared radiation (IR) only, you can able to control your tv through remote. so, this is the matter of mobile and that smart tv is matter of tv.
If this Ir tv remote system is present in your android, then you can able to connect your mobile as a remote control. Mostly, New mobile launches they have the Ir features. If you have xiaomi mi redmi phone, then ir system is available there. All the mobile have not this system.
Note:- if you have not available this both system, you can add IR features in your android. The tricks you can read in last position. Now, i will tell some app by which you can connect your smartphone to tv and how to use it properly? so, let`s know.
[Mantra versus Morpho device.]
3.Universal remote control to use phone as tv remote app
This app will be easily available in playstore. From there you can install on your device. It is the best app and also you can see in playstore that 50 million of the people has downloaded this app. When you will open this app, you have to select that by which ways you want to connect. select either smart tv remotes or IR tv remote according to availability.
When you will click that then you have to select your tv brand. So, select. Now, Remote will be appear to control your tv system. You can control it as you use in physical remote. All the function will be available as Remote control.
4.How to use android phone as tv remote control with Mi remote app?
Mi remote app is specially launched for mi phone but also you can use this app on anther android phone. If you are getting problem that whether your Android has IR feature or not ? Then you can check through this app. Just simply install this app and open it. If you have not in your smartphone, it will show – your phone can`t control IR devices. If you have IR, then there will be display – Add Remote.
So, let`s we will know about that how to use mi remote controller app. open the app and click add remote. You can see there many option to connect such as mi tv/ mi box, Normal tv, set top box, DVD player, projector, camera, fan, AC, A/V receiver.
So, select TV and choose brand. All the brand will be available there. After selecting brand, it will ask that your tv is off or not? click any one according to availability. Now, power button logo will display. you have to point your mobile straight way to tv and tap that button.
Now, you have to choose location. option will be there such as  Default, living room, bed room etc. select it and click to paired. The remote interface will be appear there to control. You can also connect your set up box at same time. it means to say time from one remote, you can control two system.
Aadhar money withdrawal full guide by paynearby. 
5.How to make  IR blaster feature for Android tv remote control ?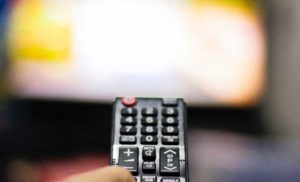 This IR blaster is the main problem for all android user while connecting your smartphone to tv as a remote controller. So, i will tell you the tricks to add IR blaster feature in your android mobile. This tricks will work 100 % but for this you need some things extra that is IR LED and Adapter. so, let`s know that how you will get this product and how to set.
Firstly, you need two IR (infrared Radiation) LED which is in Remote control. you can purchase it from local market and it has cheaper price approximately RS.10/- per piece. If it is not available, then you can remove IR led from old or new Remote control by unsoldering it through solding machine. ( Remember- two led mandatory)
Secondly, you should have a Stereo earphone adapter. This you can buy from online or you can available this by some of the tricks. Remove the earphone plugin adapter from the earphone wire. This adapter is also known as jack. This jack will come in our work.
Best mobile recharge commission app for Android 2020.
All the steps are given below. Follow the procedure:-
1. Connect the two led bulb to each  other. Note- Negative to negative and positive to positive. Also remember that it should not be touch. You can attach two bulb by pasting glue.
2.In the headphone jack, there will be two point to connect wire.So, here you have to connect wire of two IR led bulb. connect with the help of soldering machine. Now, hardware part of your work has completed but software part is left.
6.How to use Zaza app after adding IR feature ?
1.Install zaza remote app in your device from playstore. open and click user icon.
2.click setting and go to advanced setting. Tap to micro key sending app. you have to increase upto full volume each one, they are micro key sending app, zaza max volume and zaza sensivity.
3.Once again back and open. click add to remote. select device such as tv and select your tv brand. Now, remote controller interface will be appear there. (Note that your IR system should be plugged in.)
Best cooling app for android 2020.
Conclusion
Hence, I hope that through this article, you have got Full information about related to Android tv remote control and also that How to use android phone as tv remote control . If you are getting problem related to this article, you can comment or contact. please share it. Stay connected with us for more post.